Friday, 14 May 2010 03:48
The beauty of third-dynamic auditing is no single individual has to do it all. No single individual can because it's a group engram we're running out.  

As a note, we are rapidly moving up the conditions as a group. The group itself is finding its feet, becoming aware, and coming into a powerful existence of its own.

While many of us have been in Scientology for years as individuals, the group itself has been slumbering. Perhaps that's why we missed -- as Flying Fortress called it -- "the wolf in the hen house." The group had not yet come fully alive itself.

Well, all that is changing. The third dynamic of Scientology sleeps no more. As individuals, we are also waking up and finding it's great to be alive! But the biggest news of all, and the one that's been my personal focus, is the group.

We have many stellar individuals in Scientology. We have remarkable friends. They are heroes. But the purpose of Scientology-cult was not just to awaken the individuals of Scientology, but to awaken a SLEEPING GIANT: the real group of Scientology.

That is the greater body of which every individual is a part. An OT group. Intelligent. Discerning. Self-determined. With likes and dislikes. With judgment in place. And with real integrity, so it can't be fooled or lied to ever again.

That is the real game. As LRH says, a group has its own life. Shift over to the third dynamic and you can feel the power source that has come into existence.

None of us as individuals, and I mean none of us, can hold a candle to the capabilities, reach and power of our group.

As individuals and OTs we can do a lot. But the group itself: now THAT is unstoppable.

And on that score, take a look at the following photographs of the volcano that's been erupting in Iceland recently. Just to put the word "power" into perspective, here are some orders of magnitude. The shapes at the bottom -- those are mountains.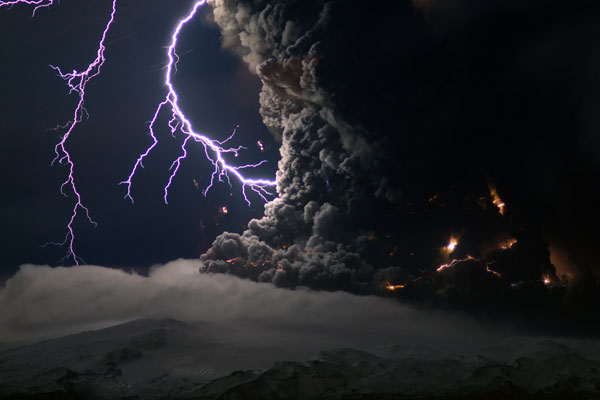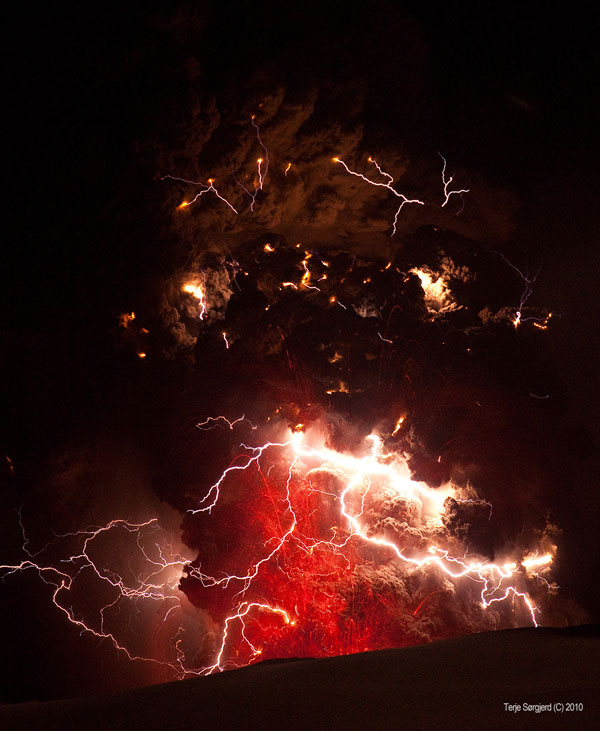 In my opinion, our group has moved above Non-Existence for the first time.

Take a look at the likes and dislikes of our group. If I may speak for that group, I think I can safely say we don't like rip off. We don't like being lied to. We don't like rhetoric or self-important personalities grabbing the spotlight. I daresay we don't like "Int events" (LRH forbid them in a 1978 issue that David Miscavige suppressed. Per LRH you are supposed to get your news through magazines).  We don't give a damn about showy mest because that isn't what Scientology is about. What makes Scientology so different is the ARC. We don't like brutality. We don't like abuse. We don't like Scientology being untrue to its own tenants. And most of all, we don't like dictators.

We like ARC. We like training. We like auditing. We like the knowledge. We like having the ability to decide for ourselves what is true for each one of us independently and we like having the freedom to reject what isn't true for any one of us.

We like real religious freedom and that includes the freedom to walk away from Scientology if anyone so chooses and still remain friends with people "inside." That is called tolerance.

We like LRH: the real LRH who was a man -- and like any other man he had faults. We don't care about his faults, because his faults have nothing to do with the workability of the technology.

We like affordable services. We hate a monopoly. We like freedom of choice.

We believe in fair exchange in alignment with getting technology applied as broadly and as with as many people as possible. Where prices inhibit that purpose, those prices are suppressive in our opinion.

We have our own opinions because WE EXIST. And forever and as long as we do exist, we will HAVE our own opinions about everything and no dictator has any right to dismiss our opinions. Our opinions and viewpoint are part of who we are because we exist.
Having a viewpoint, having an opinion... these things go hand in hand with EXISTING and BEING.

And that's the way it's always going to be.

And if some DICTATOR doesn't like it, then we will move him out of the way. Because this isn't about him. Scientology isn't about him. Scientology is about casting aside all those things that make decisions for you because that is what's wrong with you.

We DESPISE enforced disconnection. We DESPISE the action of declaring people suppressive who are not actually anti-social people.

We love the human race. We love this planet.

We think the universe is something beautiful.

We love Scientology.

And we love helping.
Thoughtful