Thursday, 20 August 2009 02:36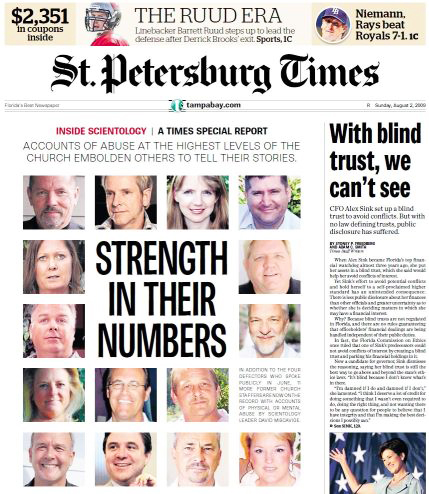 Introduced to Scientology: 1979, at age 21
Joined Sea Org: 1984
Left Sea Org: 2004
Career highlights: Wrote scripts for videos and TV ads and scores of marketing campaigns. Says he was responsible for the Scientology slogan: "Know Yourself; Know Life."
Now: Married, lives in Dallas. Works as a freelance commercial artist and web designer. Divorced former wife Sue Turton when leaving Sea Org.
On arriving at Scientology's International Headquarters: "You would think that this would be an ideal scene where the basics of Scientology were in full use, and it was just the reverse.