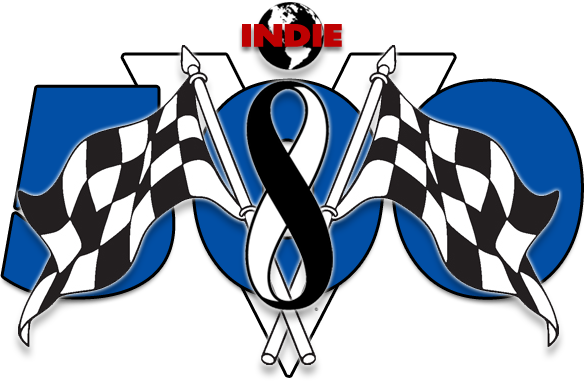 Your life belongs to you. Not to a self-appointed dictator/sciopath or to the degraded beings who support him. Let's move Scientology toward normalcy by ending the heavily-abused practice of enforced disconnection. Get your name on the list, be one of the first 500 indie Scientologists and take your life back. The ranks of indie Scientologists are growing daily. With enough names on the list we will break the back of disconnection, not because of this list, but because of the power of your communication lines, freedom and integrity being restored.
The first 60 or 70 names appear in random sequence. As an independent Scientologist you are your own leader.
ANYONE WHO USES ANY PART OF SCIENTOLOGY TECH, even if other parts are not true for you, is welcomed to be on this list. LRH said what's true for you is what's true for you. A person who blindly accepts everything is a robot not a Scientologist. Anyone who retains the right to their own integrity belongs on this list. Freezoners are naturally invited. Send your name to

and don't forget details such as the year you started in Scientology, auditing and training levels, years on staff, and any recognitions or awards. All of which helps to show that you are sufficiently acquainted with the subject to know right from wrong.
Christie King Colbran
Steve "Sarge" Pfauth, ex-SO, Int base, personal friend of LRH
Hadyn James (T Paine), started 1975, on staff 31 yrs, SO 25 years, CL IV C/S, OEC, Clear
Lucy James, started 1976, staff 30 yrs, OEC, OT
Mareka James
Kat James
Martin Padfield
Ignazio Tidu, Scn since 1984, Class XII, Permanent Class IX (NOTs Auditor), 22 yrs in the SO, AOSH EU, FSO, FSSO
Paul Haggis
Mike Rinder, ex-Int base, (CO OSA Int, LRH PPRO Int, WDC OSA)
Geir Isene, OT VIII
Roberto Sánchez Núñez, Class V
Steve Hall, Scn since 1979, Purif 2x, HRD 2x, PTS RD 2x, Suppressed Person RD, New OT V, L-11, Volunteer Minister Crs, Hard TRs, Stu Hat, Book One auditor, Book One Legionnaire, Ordained Scn Minister, HRD auditor, Hubbard Senior Sec Checker, Flag-trained Class IV, Flag "Ok to Operate an E-Meter," PTS-SP Course (4X), Hubbard Personal Ethics and Integrity Course, Ethics Specialist, KTL/LOC, OEC Vol 0, Product Debug Crs, D of P Full Hat, Exec Status 1, OT Doctorate Course, Hubbard Art Course, 1,025 OT lectures; 2 yrs Guardian Activities Scnt (Intelligence Bureau); 3 yrs org staff (Austin); 20 yrs SO: 3 yrs Solo I/C FSO, 11 yrs Central Marketing; 6 yrs scriptwriting dir
R.o.b.T.h.o.m.a.s.
Tiziano Lugli
Jamie Sorrentini Lugli
Marty Rathbun, ex-IG Ethics RTC; blog
Monique Rathbun, Clear
Ivan Obolensky- ex-CO AOLA
Eric Knutson, ex-Int base
Dan Koon (Joe Howard), Class VI, OT V
Mariette Lindstein, ex-RTC
Ken Urquhart, ex-LRH Pers Off, LRH's close friend
Jim Logan, OT V
Stefan Tunedal, OT VII
Katrina Tunedal
Samantha "Sam: Domingo, OT V
Trey Lotz, Class VIII, OT VIII
Silvia Kusada, Class VI, OT VII
Lise O'Kane, Grade 0, Class IV C/S
Kathy Braceland, Senior CL IV, OT VIII
Russ Williams, Class IV
Murry Pearlman, Class V, OT V, FEBC
Exilda Pearlman, OT VIII, Class VIII
Kirsi Ojamo, ex-OSA Int
Brad Hagemo, IAS Patron
Natalie Hagemo, IAS Patron
Jack Airey, 1st service in 1968 at LA Org, Scientologist for 43 years
Tom Felts
Shannon Kimoto, Scn since 1981, Clear, Level 0 Auditor, SO 21 years in CMO Int and RTC (Inspector General Communicator RTC)
Hiro Kimoto, Scn since 1981, Clear, Book I Auditor, SO 21 years in CMO INT at the Int base
Karen De La Carriere/Jentzsch, LRH-trained Class XII C/S, This e-mail address is being protected from spambots. You need JavaScript enabled to view it
Sherry Katz, OT VIII
Mary Jo Leavitt, OT VIII
David St Lawrence, Grad V, OT VII
Gretchen (Gilbert) St. Lawrence, OT V
Helmut Flasch, OT IV
Helen Chen, OT VIII
Jan (aka Sims) Weiss, OT VIII, ex-RTC
David Friesenbichler
Michel Puzzolante
Colwell V. Garth, Scientnologist 37 years, Former S.O. Gold staff 18 years
Linda McGinley SRD, KTL, HQS; OT IV; 1 yr Cl 4 org staff/13 yrs SO/7 yrs at Gold; 35 years Scientologist
Sinar Parman, Scientologist since 1976, 23 yrs SO at Int Base (ex Gold, CMO Gold, HU, CMOI, ASI, RTC, Posted by LRH as LRH Chef) OT IV, KTL, LOC, HDC
Jackie Wolff, ex-Int base
Tom De Vocht, ex-CMO, ex-Int base
Shelly Corrias, ex-RTC
Bruce Hines, ex CMOI
Tim Hines
Gary "Jackson" Morehead, ex Security Chief, Int base
Mark Fisher, ex-RTC
Theo Sismanides
Olga Vernardou
Jonathan Burke
Ralph Hilton
Michael Brown, ex-Class V org staff
Margaret Kerrigan
Greg Cook
Don Jason, ex-FSO Exec
Ted Horner, ex-Int base
Vic Krohn
Vicki Krohn
Maurice Green, Scientologist since 1967, OT VI, Class IV
Ron Minor, Grad V C/S, Scientologist since 1974, on staff 10 yrs in Las Vegas
Ronald Ramirez
Steven R. Bode
Mike Hunsaker
Jeff Pearlman, Grad V C/S, CCRD C/S, FPRD C/S, KTL/LOC C/S, Data Series, on staff for 11 years
Cathy Greenbaum
Ed Rhett
Karen LaPorte, Scientologist 30+ years, Clear, Delphi SFB 17 years, Public Servicing Sec, Stevens Creek Org
Mat Pesch (Mr. Peacock), ex-FSO exec
John Nunez, Class VI C/S http://lrhtech.hostoi.com/index.php
Paul Adams, Class V, HPCSC, OT IV, 23 years in the SO, www.yawnguy.com
Dexter Gelfand, 1978 to 1993, New York Org, CCNY & Miami Org
Tom Shepard, Class 6 C/S, OT5
Mark A. Baker, Scientologist '79, Freezoner '82
Deirdre, Clear, on staff 8 years in Orange County, Scientologist since 1978
Gabriel Bosch
Caspar de Rijk, out since 1997
Doug Parent, Clear, Scientologist 30+ years, music director and bassist Freewinds 1989-1990
Yin Chew, OTV, Class IV
Jeff Agee, Scn DRD, 6 years on staff Sacramento Org, Flag Trained Word Clearer
Misha Priv, ex-Sea Org from the Int Base, directed translations units in pioneer areas
Dean Blair, Class IX C/S and auditor, joined 1969, left CoS in January 2010
Tatiana Baklanova, Class V, 1st Sea Org member in Russia, website
(Name removed by request), OEC/FEBC, 20 years SO, 15 years at the Int base in RTC
Henrik Salbol, Scientologist since 1972, ex-staff in DK, Free Zone since '04, NED auditor, OT 8
Michael A. Hobson, Scn since 1978, Sea Org 8.5 yrs, SHSBC Crs Admin & Tech Films I/C ASHO Fdn 1991-1994, publicly disconnected from the S.O. Dec 2005
Bruce Pratt, Scn since 1988, Grade IV, Student Hat, IA$ Patron Meritorious, CCHR Champion of Human Rights, declared 27 Oct 2010
Eileen Clark, 32 yr Scientologist, 25 yr S.O. Veteran, Friend of LRH
Sergio M. Mora, Ex-Snr Chaplain FSO, 1984-2001
Nathan Rowlands, Pro Sup, Level 1 Auditor, DRD, staff 10 years at ACT Australia
David LaCroix, OT IV, Professional FSM, www.freeheber.com
Dennis Prunkl, 39-year Scientologist, OT V, D of T, HPWC, HPCS, Ethics Specialist
Isabelle Prunkl, Scientologist since 1980, staff 10 years, ED Ottawa 4 years, OEC trained and Clear
Dean Thomas, OT V
Carol Kramer, OT VII, Class IV, OEC, KTL and LOC trained
David Kramer OTV, class lV auditor, KTL, LOC
Tara Toucheck Bryant, 12-yr Mission staff until 1999; Clear, Pro Registrar, Book One Auditor, Org Exec Sec, KTL/LOC, Grad V C/S, NED C/S, HRD Auditor, PTS/SP Auditor, Purif C/S, etc. Indie since 2010; Solo Auditor, OT I & continuing up the Bridge!
Anna Schultz, Scientologist since 1987, Clear
Penny Krieger, Clear, L11, KTL-LOC, Scientologist 40 yrs. Independence 2010
Patricia Krenik, 57 yrs in Scn, 27 in Freezone, runs Freezone Academy in Elma, WA
Ray Krenik
Meisha
Louise Williams, since 1955, Class VI St Hill 1967, Orig. OT VII, left CoS 1982, on NOTs in Freezone
Roy Selby, Grad V Auditor, OEC/FEBC, Original full OT VII, In Scientology since 1970
Tommy Ståhl, Cl V Auditor, 3 times on staff: Goteborg 83, CLO 85-86, AOSH DK 2003
Tom Martiniano, OT III, SO veteran
Linda McCarthy, 39 year Scientologist 32 years SO, OT V, HPCSC, Level II auditor
Tom Brown, 38 years in Scientology, NED auditor, New OT IV
Rey Robles, 40 yrs. full time auditor & C/S, AOLA, Msn Holder, SHSBC, http://freezoneworldwide.info
Charlie Sweeny: 1950s LRH lecture attendee, research auditing pc., Class IV auditor, ex Msn staff
Tony DePhillips, mid New OT VII, Prov. Class IV, and Fully Hatted Ethics Officer
Marie-Joe DePhillips, OT V, KTL/LOC, Level G SHSBC
Conny Lundberg, 30 yrs in Scn, 2 yrs on staff, OT III, L 12, Class IV, HSSC, Supervisor
Ing-Marie Lundberg, 35 yrs in Scn, 3+ yrs on staff, Clear, Class III, NED Auditor, Pro Word Clearer
Lana Mitchell, ex-RTC, 10 yrs Int base staff, 15 yrs Sea Org
Marsha (Pearlman) Sorensen, OT III, Class VI, 7 years AOLA staff
Lisa Hamilton, SO 22 years, Senior HCO, left in 2008
Chris Guider, ex-RTC, 24 yrs SO, OT V, Cl IX, HSSC, FPRD Aud, Scn Magistrate, OEC 0, 1, 2
Valeska Guider, 17 yrs SO, Clear, HSSC, Pro Sup, HRD Auditor, PTS Rdn Auditor, OEC 0
Robin Rhyne (Dallas), Scn since 1978, ARC Straightwire, Course Supervisor, Interned Class V Grad Auditor (pre-GAT), staff 18+ yrs with 7 years in HGC, currently delivering Grades, NED, general lower Bridge processing and Ethics handlings in the Indie field, freeandable, connect
Richard Frazer
Jean Tox
Mark Elliott, in Scn 30 years, staff 14 years, Class II auditor... now CLEAR and Class IV in the Independent field! This e-mail address is being protected from spambots. You need JavaScript enabled to view it
Bonny Elliott, in Scn 32 years, 16 years SO staff, Clear, Class II auditor
Ron Matlock, Pro Sup, Auditor, Word Clearer, Power Plus, This e-mail address is being protected from spambots. You need JavaScript enabled to view it
John Aaron Williams, Scn since 1988, 7 yrs Sea Org, ran the Dianetics Hotline
Mike Wreggitt, ex-staff member, Scientologist since 1986
Scott Campbell, Scientologist since 1984, ex-SO (Ship Project & Freewinds) 1985 to 1994
Meshell Little
Jim Little, Scientologist since 1989
Heather Powers
Edie Fields
Ann Catherine Clark (nee Keirns), Scientologist since 1973, Grad V C/S, NOTs, 17 yrs in SO
Dave Gibbons of Sydney Australia, Scn since 1974, New OTVIII, Class VI, HSSC, CCRD Auditor and Hubbard Advanced Tech Specialist, ex-SO. Resigned in disgust over the crimes, abuse, corruption of tech and ideals and the continued suppression of CofS staff and public.
Michelle Matlock, Scientologist since 1963, Class Vlll
E'MAN, Dissem Sec ASHOD, Supercargo ASHOD
Luis Garcia, OT Vlll, Scientologist 28 years, Class IV, Ethics Specialist, author of "A Letter from Garcia," This e-mail address is being protected from spambots. You need JavaScript enabled to view it
Hy Levy, Ex-SO NOTs DofP 24 years, OT Vll
Lori Hodgson Scientologist 34 years
Francesco Minelli, Scientologist 36 years
Luana Barbaglio
Claudio Lugli, OTVlll, Ex-SO, Scientologist 36 years
Renata Lugli, OTVll, Ex-SO, Scientologist 36 years
Mark Hamilton, Ex-SO, Pro Crse Sup
Joanna Cook, Ex-SO, Scientologist 9 years
Daniel Montalvo, Ex-SO
Mark McKinstry, Ex-SO 19 years National Sales Mgr. Bridge Pub., Scientologist 35 years
Doug Parent, Scientologist 30 years
Kevin Mackey, OTVlll
Vicki Mackey, OTVll
Elizabeth Hamre, Scientologist 35 years, OTVll
Rafael Madeira from South Africa, OT V, HSDC
Agustin Uribe, 14 years in the Sea Org, left in 2007
Erwin Croughs, CLass IV, Ethics Specialist, Scientologist since 1985
Marisa Padella Minelli, OT V, NED Auditor, Ethics Specialist, Scientologist since 1975
Guido Minelli, OT IV, NED Auditor, Scientology Minister, Scientologist since 1975
Izhar Perlman, Scientologist since 1978, OT VII, This e-mail address is being protected from spambots. You need JavaScript enabled to view it
Gary Lerner, (Original OT7, OT8, KTL, PDC). Scientologist since 1978
Yvonne Schick, OT VIII, Chairman Austin OT Committee, IAS Patrons with Honors, Ideal Org Humanitarian, SuperPower Key Contributor
Ken Schick, OT VII, Exec Sec Austin OT Committee, IAS Patrons with Honors, Ideal Org Humanitarian, SuperPower Key Contributor
Rita Wagner, Scientologist since 1983, 10 yrs staff Frankfurt org (Book One auditor, Reg), SO 1 yr (FSO Asst. Reg)
Michael Fairman, Scientologist since 1983, New OT VII, Actor (incl. star of many Scn public films and Tech films)
Renere Lopez, ARC Straight Wire
Peter Smith of Sydney Australia, Class V ,OT V, Scientologist 25 years, Staff 10 years, IAS lifetime member
Elena (Dubow) Ross, 10 years, CL 6, OT4, Sea Org staff, missionaire: USLO, FOLO, ASHO, AO
Kinga Falk from Germany, 15 years in Scientology, 8 years SO, Happiness Rundown
Masserini Gabriella, Joined in 1983, OT Vll
Paulo Facchinetti, OT Vll, Italian Scientology pioneer
Tiziano Marzotto, Clear, 27 years in Scientology
Sandro Fainozzi
Giovanni Carboni, Clear, Scientologist since 2002
Kim Andrews, Scientologist since 1977
Irina Andrews
Paolo Grazioli, Scientologist since 2002
Armando Comincini, Clear, Class lV, Scientologist for 20+ years
Alexis (Lex) Gaddy, staff 2.5 years, Golden Age of Tech Academy Supervisor
Giovanna Ongaro, OT lV
Giovanni Servalli, OT lV
Luca Servalli
Paul Bourgeois, OT lll, L10, L11, Scientologist for 20+ years
Kay Proctor (Austin, TX), Scn since 1984, Public Contact Sec CC Dallas 1987 - 1991; IAS Honor Roll; Exec Status I, Data Series, Pro Reg, currently on Solo NOTs in Indie field
Cynthia (Cindy) Pinsonnault, Scn since 1967 (mom was a Scn), Clear, former mission ED, IAS Founding Patron (Houston, Texas)
Bert Schippers, Scientologist since 1986, OT IV, IAS Patron Meritorious, Double Cornerstone, Silver Humanitarian/Excalibur
Lynne Hoverson, Scientologist since 1973, OT V, IAS Patron Meritorious, Double Cornerstone, Silver Humanitarian/Excalibur
Kim Loss, Clear, Grad V/CCRD C/S, Purif C/S, KTL/LOC C/S
Glenn Ladewig (Dallas, Texas), Scientologist 15 years, Class II Auditor, IAS Patron
Amie Lee (Dallas, Texas), Scientologist since 1997, Flag-trained HPCS, staff 7+ years
Tricia Slocum (Dallas, Texas), Scientologist since 1992, Purif, Class I Auditor, IAS Patron, staff for 5+ years
Kris Slocum (Dallas, Texas), Scientologist since 1992, HRD, Student Hat, IAs Patron, staff 2.5 years
Rob Judd, Scientologist since 1975, HDC, Ethics Spclst, Word Clearer, MCSC, Co-Audit Sup, Clear, OT III (FZ), (Melbourne)joh
Laura Wilson (West Texas), Class IV, FPRD Auditor, NED Course, OT VIII
Ingrid Smith, Scn since 1970, pro auditor 40 years (over 40,000 hours), made over 100 Clears, Grad V, Class IV C/S, L11, L12, OT IV, website
Andrey Organ, Scn since 1993, founding staff Republic of Moldova, pro sup, bilingual (Eng/Rus) Class V auditor
Bryan Ubaghs, Scientologist since 1989, Scn DRD, Pro TRs, Staff Status 2, Book One auditor
Vicki Palmer, Scientologist since 1981, Power completion, KTL/LOC, Pro TRs, IAS Honor Roll
Richard Palmer: 12 year Class V staff (Snr C/S SEAF), Course Supervisor, Pro W/Cer, Class IV, Class IV C/S, KTL/LOC (Supervisor, Auditor & C/S), Ethics Spcialist, New OT IV, IAS Honor Roll
Richard Kaminski, SSIII, HSPCC, Clear, ex-SO on the Apollo with LRH, 73-74 as Dir Comm (Rochester, UK)
Eric Strudwick, in Scn since 1971, Clear, L12, PRD, HDG, HPCS, ex-Mission ED, org staff 2 yrs, IAS "Crusader"
Maureen Sullivan, in Scientology since 1975, Clear, KTL/LOC, EDSEC, mid SHSBC, IAS Patron
Robert Earle, Scientologist since 1972, 18 yrs staff (3 mission/15 org), Clear, Purif I/C, KTL/LOC, OEC/DSEC and Flag PR Briefing Course
Greta Eckhoff-Alexander, Scientologist since 1972, SO 27 years, mid OT VII, NOTs C/S, CCRD C/S
Tom Price, CPA, Scn since 1971, Class VI, OT IV
Rocio Garcia, OT V, IAS Patron, Super Power Founding Member, Gold Humanitarian Ideal Org of Orange County
Ragne Mansfield, Scn since 1977, Class IV and NED auditor, 4 yrs on staff, IAS Sponsor, TUEU translator (Swedish)
Joy Grason, Scn since 1983, singer, voice of "Flag is Here" and numerous Scientology songs
David Succi, Scn since 1996, Grade IV, HDA Auditor, Patron with Honors, aka "Spartacus"
Mike Wilson, in Sci. since 1976, OT VIII, OEC, FEBC (West Texas)
Ziba Feulner, Scientologist since 1988, (Germany), Cl V Grad, FPRD, HRD Auditor, 10 yrs staff (Dusseldorf), ITO-trained Gold Seal EstO, Sup, Word Clearer, the first Afghan New OT VIII
David Lingenfelter, Scientologist since 1977, ex-SO (Gold), Clear, NED Auditor (Texas)
Mercy Lingenfelter, Scientologist since 1976, ex-SO (CMO IXU), Clear, Student Hat
Les Warren, Scn since 1973, Grad V auditor, OEC, FEBC, DSEC, New OT VII, mid the SHSBC, 14 yrs staff
Anita Warren, Scn since mid 70's, Class IV, OT III, L10, L11, L12, Purif I/C, Purif C/S, ex-staff, left Co$ due to out-tech at Flag '05 - '07
Alex Castillo, Scn since 1969, HDA, ex-SO 1972, Product 0 aboard Excalibur, Flag Management 6 years, Grade V, OEC, FEBC, DSEC, HEJSC, Missionaire school (England)
Moneca Ryane (aka Marilyn Scheuer), Scn since 1971, ex-staff (Detroit), Super Literacy, OT IV, OEC, FEBC, (not declared)
Komra Moriko, HRD, Boston Foundation staff 2005 - 2007
Karry Campbell, Scn since 1976, ex-staff LA Day 1985, ex-SO: OSA 1986, FSSO/Freewinds till 1994, KTL/LOC Sup
Randy Smith, Scn since 1970, OT V, Grad V C/S, SHSBC, OEC/FEBC, KTL, Pro TRs, ex-SO, 23 yrs mission/org staff (auditor and C/S)
Kay Christenson, Scn since 1970, OT IV, Pro TRs, KTL/LOC, Pasadena staff 15 yrs till 1996 (Treas Sec and FBO)
Caesar Alarcon, Scn since 1971, Clear, Basic course training, Benefactor of Harlem Org
Terry Brawley, Scn since 1968, Grade 0, KTL, LOC, staff Miami (5 years), Sea Org 1981-2001 (NWC Int, IMO (OSA Int), FCB
Giuseppe Cremonesi, Scientologist since 1995, Grade IV, Student Hat, Pro TRs, ex-SO (1996 - 1998)
Peter Markowski (Zürich, Switzerland), Scientologist since 2009, 2 months on staff
Midge Zylker, Scientologist since 1977, Book One Auditor, Pro TRs, KTL & LOC, Clear, L 11 & L12
Ivan Garcia, left the CoS after 12 years, Grade 0
Marsiglia Omar, Scientologist since 1996, staff members of Ideal Org of Roma
Salvini Barbara, Scientologist since 1996, staff members of Ideal Org of Roma
Mariella Hosseini, Scn since 1996, Clear, KTL & LOC, PTS/SP, Pro TRs, Power FSM, top producer of OT Committee, I/C of Farsi (Persian) translation of LRH books '06-'08, delivered weekly seminars for Persian Community ('05 - '06), audited hundreds on Book One (Orange County)
Gary Halonen (Canada), Scn since 1974, Clear, Senior Course Super Toronto, Mission Holder
Antonio Amodeo, Scn since 1997, Student Hat, Grade 0, Cavalier donator for Padova org (25,000 Euro)
Byron Dawson, Scn since 1978, Clear, FPRD basic list, KTL/ LOC grad (KTL in LRH's handwriting), 9 years in the SO (FLB Finace Office)
Terry Laster (aka Theresa Laster-Raede), Scn since early 70's, Class V auditor, mid OTV, admin, ethics and basics training
Mike Moore, OT VII, Scientologist since 1969, ex-Flag Rep Australia, President International Freezone Association Inc.
Jeff Siebrand, CL 2 Grd 0
Nicci Lotz, Scn since 1975; OT5, L11, L12, L10 (I/P), KTL/LOC; Ex-SO at Flag; Prod 2, MCSC, FPRD auditor
Anat Krier, Scn since 1990, Class II, SHSBC Level G, OEC Vol 0, ex-SO (1 yr), New OT VII
Ed Paulson, Scn since 1975, OT IV, L's, HCSC, Class III, Ethics Specialist, Data Series Evaluator, 3 yrs SO
Sandy Richards, Scn since 1971, mission staff, Staff Status I & II, Student Hat, Method One, Vol 6 OEC, posted Dist Sec/ Div 6 (apprenticed Miami org), Purif, book auditor, Hubbard Source Viewpoint Crse., Hard TRs, Expanded Grades, Clear #16807 (May 1979), OT III, Superpower Cornerstone Contributor
Helma Paulson, Scientologist since 1988. Grad V auditor, Ethics Specialist, 3 yrs SO
Stefano Scarpa, Scn since 1979, Milano staff 1988, Student Hat; Pro TRs; staff status 1-2; Exec status 1; HDA
Brian McGuire, Scn since 2006, Grade II, Class VA Hubbard Expanded Dianetics Specialist Graduate Auditor
Gary Mahon, Scn since 1996, Purif completion, mid PTS-SP Course
Yolanda Atayde-Dawson, Scn since 1976, Grade IV, NED auditor, S.O. staff 7 yrs (1986-1993)
Tim Swanson, Scn since 1977, 3-L's, on Solo NOTs, Ethics trained and interned, KTL/LOC, Class 0 auditor, HSSC, Exec Status 1, Data Series, Staff early 80's, trained Course Sup
Carol Christie, Scn since 1978, Interned NED Auditor, CL 6, Pro Sup and Word Clearer, ex-SO (ASHO & Flag), OT IV, left FSO in 2008 due to their gross out-tech
David Stokes (Toronto), Scn since 1973, ex-staff, HQS, Staff Status II, MCSC, HSDC, Class IV, HSSC, KTL/LOC, HESC, IAS Patron with Honors, mid New OT VII, declared Aug 2011; This e-mail address is being protected from spambots. You need JavaScript enabled to view it
Teresa Greer (Ramsey), Scn since '95, staff 11 yrs, Purif, HQS, Exec Status II, Mini Hats: ED, D/ED, PRES, HES, OES & PES, PTS/SP
Claire Yurdin (Adams, Luhrs) OT IV, Class IV, HDC, Super Literate, staff 10 years (org, mission, Delphi)
Mark Whitehouse, Dianetics auditor, basic staff hat, Clear, ex-SO
Tim Daigle (Vancouver, B.C.), Scn since 1972, Class IV, HSDC (Dianetics), Superliterate, currently auditing OT levels
Kevin Tighe, Declared Christmas Eve 2010
Lars Asplund, Scn since 1967, Class VI in 1975, mission/org staff 10 years, SO 20 years, Super Lit, KTLSup, OT III
Kevin Boland, Scn since 1982, PDC Graduate, OT 4, L11
Bruce Q Hammond, Scn since 1988, Cl 0 Auditor, HQS, Student Hat, PTS/SP, PRO-TRs, KTL/LOC Grad, IA$ Honor Roll, "Study your way to OT" bridge
Bill Straass, Clear, Sunshine RD, Pro TRs, KTL, LOC, Prod 0, 1, OEC Vol 0, Mechanics Chief Freewinds 16 yrs, Board I/C and HGC Admin 4A FSO 7 yrs, Warrant Officer, Received "Award of Extreme Competence" in 1996 after keeping another cruise ship afloat which was on fire in Freeport Harbor
Betsy Reppen, Scn since 1977, OEC/FEBC, ex-staff SEA F, SO Member for 9.5 yrs, expelled Feb 2012
Mike Reppen, Scn since 1973, CL IX, OT V, 25 year Sea Org veteran, expelled Feb 2012
M.e.i.e.r R.o.g.e.r., Scn since 1974, OT IV, HSDC, Level 0 and dozens other courses, years on staff and years as Fulltime FSM
Bob Grant, resigned from the CoS in 1994, Class VIII, OT III, Ottawa Canada
Donald C. Cramer, Scn since 1976, 12 years on staff; Flag trained Grad V C/S; former Snr C/S Philadelphia; former C/S Washington, DC; Fully Hatted Cramming Officer; Fully Hatted Snr C/S; OEC Vols 0, 4 & 5
Jerry Brady, Scn. since 1985, OTVI, mid SHSBC, Ethics Specialist, KTL, LOC, 3 Ls; #1 FSM Portland 1993, 94, 95 & 96; Exec Trained, Hubbard Admin Consultant
Kathryn Brady, Scn since 1979, OTIV, Ethics Specialist, mid SHSBC, Staff PTL Org, Stevens Creek, Hollanders and Sterling Mgmt.; #1 part-time FSM PAC, Exec Trained, Hubbard Admin
Rosalie Hamilton, Scn since 1984, LLT Clear, Class IV auditor, Solo I, occasional volunteer at Dallas Org
Ronnie Bell (Dallas, TX), Scn since 1973, HAS, HQS, Student Hat, Staff Status I, Purif, Life Repair, CCRD, Clear, LA Org staff '74, pro renos staff on Sea Org projects from '88 to '97
Jennifer Bell, Scn since 1994, Staff Status II, Purif, STCC, Treas Sec LA Org 1995 through 1996
Ulf Olofsson, Scn since 1989, non-recognized Clear otherwise SCN DRD; 5 Specialist Full Hats at Gold including full apprenticeship, Grad V Auditor and C/S (RDD style); 20 yrs on staff, 16 at Int base; Dept head over recording and mixing at Gold
Eliana Alaimo (Italy), Scn since 1987, CL IX, mid OT VII, Sea Org (Freewinds) 2004 - 2007
Frank Oliver, DSA Invest Off Miami, OSA Invest CAN Unit, SS2, Clear
Keith Chessell, 10 yrs staff 86 - 96 DofT, Sup, W/Clr, CL4, KTL, LOC sup/review, OT VII, now following LRH's OT route
Randall Cook, in and out of CoS since 1976, final disconnection Jan 1, 2012
Dickie Conn, OT VIII, Class IV, ex SO at Flag and over 35 years as a Scn!
Marcela Lachef, in support of true spiritual values
Robert Almblad, HDC, Class II, Solo auditor, OEC 1974, one of first 15 NOTS completions at Flag in 1979, New OT V completion 2005 at Flag, worked for LRH 1972-1973 Apollo
Stephen Rockford Hammond, Scientologist since 2004, HDA, HQS, PTS/SP course
Scott Weible
Rachel Denk, Widow of Dr Gene Denk (LRH's doctor and friend), Scn since 1974, KTL/LOC, OT VI; many ethics, tech and admin training courses; staff LA Day for 5+ years, Writers of the Future 12 years
Chris Black, Scn since 1976; HSST (one of the few Class VIII C/Ses ever made); OT VII; 20-year staff veteran in Tech and Qual; Staff Status IV & DSEC; delivering the LRH Bridge in Toronto, Canada
Ulf Samuelsson, Scn since 1988, KTL, LOC, Running Program, Swedish Translator at the Int base 1992-1997
Steve Curry, San Diego Org Staff '71-'73, HSDC, HPEIC, SHSBC, KTL/LOC, OTIII, Indie since 2008
Dora Luca, Scn since 1974, Original Full OT VII, New OT V, L11, L12, Grad V Auditor, OT review auditor, Staff Status III, 10 yrs staff
Sylvain Dumas, Montreal, P.Q., Canada, Scientologist since 1993, Purif, Student Hat, HDA
Harold van den Berg, Scn since 1986, Grade IV, HQS, Student Hat, Pro TRs, HDA, Book One auditor, current Executive Director of Criminon Durban
Andrea Sciortino (Italy), Scientologist since 1987, OT V
Marina Rubino (Italy), Scientologist since 1988, OT III and Book One auditor
Umberto Chifari (Italy), Scientologist since 1988, OT III and Book One auditor
Gordon Mackay (South Africa), Scn since 1996, Div 6 Courses, HDA, Book 1 Auditor, Scn Handbook Crs, Student Hat, PTS/SP, Ability Congress (on Freewinds), NED, Power, now mid Clearing Course
Elizabeth Human (South Africa), Scn since 1996, Div 6 Courses, Scn Handbook Crs, Basic Study Manual (on Freewinds), Grade IV
Ronald P. Klipstein (Ron), Scientologist since 1989, staff and services at CCNY 1988 - 1995, IAS Patron plus
Calvin B. Duffield (Durban, South Africa), Scn and dedicated to LRH Scientology since 1971, Life Repair, Student Hat, PRD, HQS, FSM, uses LRH tech daily
Dorothy Duffield (Durban, South Africa), Scn since 1973, HAS Course, Superliterate, Levels 0-IV, Interned Class V, first NED Auditor and C/S in Durban Org, Criminon counsellor to South African prisoners since 2006 with enormous success stories.
Brett Haugen, Scn since 1991, Clear, Student Hat and PTS/SP, L11, ex-staff, IAS Patron
Candice Williams (Schifeling), Scn since 1999, ARC Straightwire Quads, IAS Lifetime (myself and my daughter)
Phil Bruemmer, Scn since 1971, OEC/FEBC, Class VI C/S, MCSC, PWCC, Cram Off
Candy Swanson, original OT VII; Class VIII, XDN, staff in NY Org, AO Alicante, AO Scotland, AOLA, Apollo 1969-1970 and the original Celebrity Center; field auditor since 1972
Martin Gibson, Scn since 1997, Purif, Objectives; Book One, Assists, Intro processes auditor; 2 years on staff, dedicated to the preservation of standard tech
John James (Dallas, TX), Scn since 1975, Clear/CCRD, FPRD, L's, Exec Status One, mini hats, Mission Holder/ED Houston Mission ('84-'90), DED of the Dallas Ideal Org (Nov - Dec '09) saw it was not LRH, proud to be in the Indie 500
Jim Crowley (Houston, TX) Scn since 1967, Independent Scientologist since NOW!! WOO!!WOO!! Clear# 12,002, HSDC Grad, Book 1 Auditor, Student Hat
Mark Berkley, Scn since 1977, Grade IV, Class I, KTL/LOC, PTS/SP, NED Course and Internship, Pro Metering, Pro TRs, Upper Indoc TRs, now an Independent!
Lori James (Dallas, TX), Scn since 1980, HES of the Houston Mission, BSM, Student Hat, Intro Scn Ethics, Pro TRs, Registrar hat, Invest Course, OEC Vol 0, E-Meter course
Don James (Dallas, TX), Scn since 1971, HRD, HAS, HQS, Student Hat, TRs and Objectives, Method One, Pro TRs, KTL/LOC
Lynn Gambone, NY Org 2006 to 2010, CCNY for part of 2010 to 2011
Name removed by request, Scn since 1991, OT VIII, Class V, Field Auditor in Taiwan last 11 years, Sydney org auditor 8 yrs
Bo Simonsson (Stockholm, Sweden), Scn since 1980, NED completion, Student Hat, KTL, LOC, ex-staff (3 yrs), disconnected from Corporate Scn in March 2011
Diego Davila, Scn since 1998, Clear, Student Hat, mid Solo Course, Independent since 2009
Maurizio Serafini, OTV, KTL, LOC, HPCSC, HPWCC, ex FSO Sup
Anita Hsu (Taipei, Taiwan), Scn since 1997, Clear, Purif I/C trained, Translations Unit (TU) Chinese editor and translator
Jean-François Genest (Kingston, ON Canada), HCO Cope Off Quebec, CMO Canada, Flag Bureaux (7 yrs), Clear, Purification Rundown, Sea Org Product 2, Petty Officer 1st Class
Monique Berthoud, Scn since 1984, Clear, HQS, LOC, Student Hat, Pro TRs, Method 1 auditor, Ethics Specialist, Staff Status II, IAS Sponsor, former Ethics Officer and Independent Scientologist since Mar 13, 2012
Richard Royce, Scn since 1969, Class 4 XDN Interned auditor, GAT Level 2, OT VII, Gold Seal Ethics Specialist, Data Evaluator, Kha kahn Certificate issued by Yvonne at CCLA, introduced to Scn by actress Karen Black, staff CCLA 5 yrs to 1974, SO in 1990 and 2004, Ethics Unit I/C for the Clearwater Charter Committee in 2002
Don McClintock, Scn since 1979, Class IV Grad. Auditor (Sydney), mid OT VII, staff in Canberra & Sydney, left the CoS in January 2009 choosing to remain dedicated to standard tech and LRH
Andy Porter, Scn since 1980, OT V, NED Interned auditor, Class II, OEC, PTS SP Course, Ethics Specialist, Elementary Data Series Evaluator, KTL/LOC, Interned Course Supervisor; Fully Hatted Registrar, PES, ED, Mission Holder; 14 yrs on Staff, 12.5 in Bellevue Mission (held every post except auditor and C/S), 1.5 yrs ED Seattle Org, Pioneer of the Year 1995, Elite FSM 1995/96, Power FSM 1996/97, Elite FSM 1998/99, Power FSM 1999/2000, Top Planetary Disseminator May 9th 2000
Tom Gallagher, Scn since 1975, Clear, HQS, Student Hat, Method 1, Professional Product Debug Course, PTS/SP, Pro TRs, Exec Status 1, FSSO 1990-91
Gerlinde Mantey, Scn since 1982, Clear, Class IV Auditor, ex-staff (KTL/LOC I/C)
Roger Weller, Scn since 1967, New York org, supervisor Class VIII course, OT VIII
Angela LeMay, Scn since 1988, staff Cincinnati, Clear, L11, HQS, Staff Status II, Student Hat, Pro TR's, Solo 1
Scott Gordon (Duncanville, TX), Scn since 1993; Book One auditor; Volunteer Minister; Class 0 Auditor; PTS-SP Course (3x); OEC Vol 0 (2x); Exec Status 1; 5 yrs Div6 staff; 10 yrs OSA (5-CCDallas; 5-Msn Costa Rica) fully-hatted Class V Org DSA
Gary Gammon, Class VI, New OT VII, L's, staff and field auditor
Andrew McGowan, Scn since 1989, OT I, currently on OT II, Exec Status 1, OEC Vols 0 & VII, PTS/SP, FP Full HAT, Course Sup, Pro TRs delivery, full KTL/LOC training (sup, auditor & C/S), NED Auditor, Class IV C/S, staff 13 yrs (10 yrs as Executive Director of ACT org)
Max Bleiweiss, Scn since 1973, OT V, L.A. Day staff 1973-76, SO NWCI 1980-85, HKTL Pilot I/C and Supervisor, HPCSC, Crusader: Portland and Paris
Loren Spethman (Dallas, TX), Scn since 1994, staff 8 yrs (1994 to PT), Book One Auditor, HDF Dir, MCSC Pre-GAT, Flag Special Pro Course Supervisor '96, Dallas's only sup 3 yrs at 90-108 hrs/week; GAT II Trained '06-'08, Pro Sup Interned again, Sup Apprenticeship at Flag '07-'08, Student Hat (3x), Pro TRs (2x), Upper Indoc (2x), M1 Co-audit, Word Clearer Course, Flag Interned Class IV Auditor, DofT Dallas "Ideal" Org, IAS Honor Roll; happy and proud until 8 CMO, 6 MAAs, plus execs from ILO, CLO & FSO proved LRH Tech and Policy was a thing of the past in the confusion of "Ideal" Org strategy
Thomas Schäfer (Germany), Class I Auditor, Ex-Staff Frankfurt Org
Régis Martinez (France), Scn since 1991, Clear, Pro TRs, St Hat, PTS/SP course, staff status I & II, VM Course, Book One auditor, ex-staff
William "Bill" T. Dupree, aka "FCDC class of 74", Scn since 1973, Comm Course, Basic Study Manual, Recall Release, Freedom Release, Problems Release, Ability Release, Communications Release, Relief Release, Introspection Rundown and Drug Rundown, Life Repair and Dianetic Case Completion, HDC, This e-mail address is being protected from spambots. You need JavaScript enabled to view it
Marsha Friedman, Scn since 1969, Miami org staff 1970-1974, mid New OT VII, "Patron with Honors"
Peggy Mitchell, Clear, L10, L11, L12, GAT Class IV, KTL/LOC, IAS Patron, Super Power Cornerstone, ex-SO
Tom Houston (Dallas, Texas), power complete, on solo 1, L's complete in 2010, This e-mail address is being protected from spambots. You need JavaScript enabled to view it
Marilyn Brewer (Phoenix, Az), Scn since 1971, Clear, OT III, L10, L11, L12, mid NOTs, OEC/DSEC, Cl II, SO Mgmt 11 yrs
Brad Halsey, Scn since 1987, DC Fdn staff 1987-1997, Interned Word Clearer and Class IV
Michael Cox, staff Seattle Mission 1979-80, Las Vegas Org 1981-86
Mike Schrier, Scn since 1989, Class IV Auditor, KTL / LOC, Sea Org AOSH ANZO
Halina Cirillo,

Scn since 1971,

New OT VIII,

DSEC, KTL/LOC,

Staff Status II, mid St Hill Special Briefing Course, ex staff Toronto 8 yrs, IAS "Patron with Honours"
Zana Zeches, Scn since 1983, Clear, Pro TRs, PTS/SP, HQS, Mission Holder & Executive Director Rochester, NY mission 1983, SO Flag Crew 84-85, FCDC Day staff
Brian Culkin, Scn since Jan 2009, Clear 3 L's, Class IV, Patron IAS
Burkhard Ohligs, Div-6 Reg in Stuttgarter Msn under Andreas Ostertag, This e-mail address is being protected from spambots. You need JavaScript enabled to view it
Dylan Gill, CMO CW, CMO IXU, CST
Brian Wenger, Scn since 1981, Patron IAS, This e-mail address is being protected from spambots. You need JavaScript enabled to view it
Margarete "Peggy" Wenger, Scn since 1975, This e-mail address is being protected from spambots. You need JavaScript enabled to view it
Jackie Johnson, Scientologist since 1972, OTV. Many, many courses completed. Insouciant since day one and forever into the future. :)
Dan Doss (Austin, Texas) Scn since 1975, on staff at Austin Org from 1975-1985, Flag trained OEC grad (1979), Super Lit, OT III, L 11
Vasile Silaghi (Germany), Scn since 1991, Munich staff 2.5 years, Book One & Class IV Auditor, ARC SW completion, IAS Sponsor. "I choose to remain dedicated to Standard LRH Tech."
Karola Andris, Scn since 1984, ex-SO (13 years Freewinds)
Don Tompkins, Scn since 1995, KTL-LOC, ARC Straight Wire
Roman Teabo, Scn since 1999 (since the age of 8), Purification Rundown, 2 years in the Sea Org at ALOA and at the Flag Land Base
Simi Valley, Scn since 1978, New OT VII, Class II Auditor, KTL/LOC, Exec Status I, ex S.O.
Pax Tielman, Scn since 1972, Amsterdam staff, full Ethics and Justice (HEJC) course in 1975 East Grinstead, SSI, SSII, Exec SS, Solo Course and many other courses, Scientology should be RESTORED, This e-mail address is being protected from spambots. You need JavaScript enabled to view it

Ron Bible,

Scn since 1975, Class VI, Solo NOTS Completion in Indy Field, life is good again!

Nancy McPherson,

Clear, L-Rundowns, Class IV auditor, Word Clearer, staff at Orange County, left the CoS in 1995
Brian Cox, Scn since 1993, joined Elma FZ May 2012, This e-mail address is being protected from spambots. You need JavaScript enabled to view it
Eric Alexandrou (Queensland, Australia) Scn since 1986, Melbourne staff, Objectives, basic courses, Life Time Member IAS
Mark Patterson, Scn since 1969, OT IV, Class VI, LRH Tape Archives project 1977, Purchaser HEM 1984
Cecilia (Cece) Marie Kruchko, OT IV, Treasury Secretary (Permantly Posted Status), Flag Banking Officer AOLA
Ronn Stacy, Scn since 1980, 9 yrs staff in the 80's, Book 1 Auditor, Comm Course, various mini-courses for post, Stu Hat, M1, MCSC, Pro TRs, Class 0 Auditor, Hubbard Pro Reg, Intro to Scn Ethics x2, PTS/SP, Hubbard Ethics Specialist, Staff Status II, Exec Status I, all 21 checksheets of the Scientology (Volunteer Minister's) Handbook, completed several Miscavige "Basics," left in '09, no regrets since!
Nina Lauffer Davila, born into Scn 1986, currently on NED, PTS/SP, Mid Solo Course
Christine Baranay (McDonald, Gualtieri, Williams) (Buddhist & Scientologist), OT VIII, Class IV auditor, SO veteran (Public Reg, Dir Reg CCLA 1972-75, 1975-79 Flag Management, D/CS6 (Commodores Staff Div 6) for Expansion under Diana Hubbard, Dir Clearing FSO 1979-80
Sharon Sigmond, Scn since 1981, Clear, HSDC, Ministers Course, KTL, LOC, M1, Pro TRs, GAT, part time Volunteer Minister after 9/11
Chris Baer, Scn since 1972 (Stevens Creek Mission), Clear, 10 years in SO at CCLA (1976-1986), OEC/FEBC
Jim Blunt, Scn scince 1972, OT III, Staff Status 1, HSDC, Full Hat Programs Admin, Programs Admin and Dianetic Auditor, friend of LRH, IAS Lifetime member
Chad Braunersrither, Scn since 1985, Salt Lake City Mission Staff, SO Member, helped renovate the Freewinds, HGB and St. Hill (call sign was Ramrod)
John Boswell, former Austin Fdn staff, OEC/FEBC grad, KTL/LOC, Ready for the Bridge!
Woody Sampson, Scn since 1997 (Adelaide), objectives, ex-SO 5 years, worked in FSSO, FREEWINDS, FLB, FC (posted in the Lemon Tree and the Palms Cafe)
Richard Lloyd-Roberts, Scn since 1997, Student Hat, TRs, Objectives (after 15 years in the church!), ex-Sea Org at AOLA
Glenn C. Briggs, Scientologist since 1978, Levels I-IV, OT IV, 17 years on Int Staff (Dissem Sec INCOMM, Chaplain Gold)
Dave Stroman, Scn since 1975, 5 years on staff, Clear, staff Greeley/Denver
Douglas Cook, Scn since 1990, staff - 5 years, Book One Auditor, OEC Vol 0, Student Hat, Method One Co-Audit, KTL/LOC, Purif, TRs & Objectives Co-Audit, Scn DRD Co-Audit, PTS/SP Course, Clear in the FreeZone 2013!
Catherine Zoltan, Scn since 1972, Clear No. 11,850, Integrity Processing, Dn Case Completion, Dianetics DRD, Expanded Grades, Clearing Course, Solo NOTS, L11 & 12; HQS, HPE&I, PTS-SP, Ethics Specialist, Causative Leadership, Pro TRs, Staff Status 2, Product Zero; 2 yrs volunteer, 6 yrs in SO
Kirk Radandt, FEBC, Staff Status VII, Cl V staff with Columbus Org
Gayle Smith, Scn since 1985, New OT V, Flag-trained Word Clearer, Course Supervisor, Cramming Officer and Class VI C/S, 18 years on staff, Snr C/S Philadelphia [Note: Philly is DM's home town, ouch — Thoughtful]
Edie Irons (artist), Scn since 1972, Clear #26,321, HQS, Student Hat, PTS/SP, Solo Auditor; volunteer for CCHR, Criminon, Narconnon & VM during Katrina; ASI Patron; designed Celebrity Centre Int dining room in 1987
Amy Scobee, WDC Celebrity Centre CMO Int., niece of Astronaut Dick Scobee, author of Scientology: Abuse at the Top
Chris Mann, Pro TR's, Upper Indoc, Metering Course, 4 years on staff, resigned from the Church after Objectives and now Grade II (Tom Martiniano auditor), song writer for the Indie movement
Brian Kelly, Scientologist for 36 years
Janette Haugen, Scn since 1991, Purif, OT Hatting Courses, VM — was constantly in trouble since I'm a free thinker and bucked the corruption, I'm glad I did!
Dani Lemberger (Dror Center of Haifa, Israel), Scientologists since 1980, OT VII, Ethics Specialist, Class IV Auditor, Ed of Dror Center Since 1992
Tami Lemberger (Dror Center of Haifa, Israel), Scientologists since 1980, OT VII, Flag trained Grad V Auditor, Class V C/S, Senior C/S at Dror center since 1992
Aviv Bershadsky (Dror Center of Haifa, Israel), Scientologists Since 2001, OT IV, Class V Auditor, FPRD Auditor, Class IV C/S, Staff at Dror Center for 10 years
Dima Dubinin (Dror Center of Haifa, Israel), Scientologists since 1994, Grade 4 Release, Class IV Auditor, Pro SUP, Purif C/S Staff at Dror Center for 17 years
Carmela Weizman (Dror Center of Haifa, Israel), Scientologists since 1996, Grade 3 Release, HDA Staff at Dror Center for 16 years
Moti Weizman (Dror Center of Haifa, Israel), Scientologists since 1999, Grade 3 Release, Pro Sup, Class I Auditor, 6 Years staff at Tel Aviv Org as an Academy Sup, Staff at Dror Center for 6 years
Eitan Beitner (Dror Center of Haifa, Israel), Scientologists since 2001, Grade 0 Release, Pro Sup, Staff at Dror Center for 5 years
Bill Henley, Scn since 1980 (Zen since Y2K), New OT VII, Class IV Auditor, left in 1997
Cindy Plahuta, Scn since 1988, New OT VII, Executive Director Criminon WUS (Western United States)
Matt Plahuta (Boulder), Scn since 1973, Clear, staff in Boulder Mission
Niklas Lindgren, Scn since 1994, joined staff in 1998
Maribel Coronado (Brighton, UK), Scn since 1993, Congresses, Ups and Downs, Pro TRs, Upper Indoc, Student Hat, Metering, Dianetics Auditor Course, E-Meter Course, currently on NED, staff 2 yrs AOSHEU
Rob Burns, Scn since 1975, staff Honolulu Mission (Div 6), left after mission holders were slaughtered in '82, went OT outside the CoS
Pat Shannon, Scn since 1975, widow of IAS Patron Bill Shannon, KTL/LOC, PRD, OT8, HSDC, various admin & ethics courses

Dean Detheridge

(Sydney, Australia), Scn since 1984, Grade 2, all FPRD Forms, Truth Rundown, numerous confessionals, several PTS/SP Crses, HPCSC, OEC FEBC, Product Debug, Data Evauator, KTL/LOC Sup, Purif I/C, listened to nearly all the lectures released, staff in Sydney Fdn to 1990, Executive Director of ACT Org (Canberra) to 2000, 2003-07 'honorary' (non-SO) Gold Technician repairing 16mm Projectors, simulators and cassette decks in ANZO
Phil Colson (Boulder), Scn since 1983, New OT8, Class 4 Auditor, KTL/LOC, Course Supe, staff at Boulder Mission (11 years) until 2011
Ann Cannon (Dallas), Scn since 1992, Grade IV, Student Hat, staff 15 years: DSA (OSA) Dallas 3 years, Addresso I/C 10 years
Allan Macdonald, Scn since 1983, Grade IV, Stu Hat, HQS, KTL/LOC, 13 yrs Sea Org at Flag (1986-1999)
Elbert Chang, Scn since 1989, Grade IV Release, KTL, LOC, PTS Rundown, FPRD, Case Resolution Rundowns (Flag), Student Hat, Method One
Phil Gilbert, Scn since 1974, Clear, HSDC, twice in the SO, pro FSM since 1992
Steve Stuart, Scn since 1989, Book One Co-audit, Purif, Objectives Co-Audit, Life Repair, KTL, LOC, Method One, Student Hat, Pro TRs, PTS /SP, Staff Status I & II, OEC Vols 0 & 1, staff at Portland CC, Scn Drug Rundown
Wolfgang Keller (Los Angeles), Scn since 1969, New OT VII, Permanent Class VIII, GAT interned Class VI, full time auditor since 1989, field practice
Harold Ruder, Scn since 1979, Power Plus Release, on the Solo Course
Jeff Pietsch, Scn since 1991, Grade IV, D of T & Course Supervisor Santa Barbara Org 1993-1996
Louise Bruemmer, Scn since 1978, mid NED, Grade IV, L11, L12
Steve Spargo, Scn since 1977, Cl V Grad, OT V, 9 yrs on staff/Sea Org
Ariel Spargo, Scn since 1992, Class V, NED, 2 yrs on staff/Sea Org
John R. Beckner, Scn since 1966, Class IV, OT VIII
Khoi Nguyen, Scn since 2,000, Method One, TRs and Objectives, 1 year on staff (Perth and AOSH ANZO)
Tsipi Andersen (Israel) Scn since 1979, OT 5
Guillermo Colin, Scn since 1982, staff member and Sea Org at Flag from 1989 to 2008
Bryan Parker, Flag-trained Class III Auditor, attested Clear in the Indie field on July 4, 2012; now on Solo
Forrest Crane, Scn since 1970, Class VIII, OT IV, Patron IAS
Susan Crane, Scn since 1987, Class IV (pre-GAT), OT V, Patron IAS, staff 15 years
Gary S. Moore, Scn since 1974, Ordained Minister, Mission staff - 3 yrs, SO Flag Bureau - 2 yrs, Interned Class VI, Religious Freedom Crusades at Portland, Berlin, Frankfort and Paris, Patron with Honors, Looked, didn't listen: 2008
Slade Grove, Scn since 2009, TRs & Objectives, Book One Pro Auditor, PES Phoenix Org, 1 yr staff, Significant Donation to the Phoenix Ideal Org project but name removed from contributions plaque after I sued and won for reimbursement of approved Purchase Orders I personally funded
Jean-Paul Pelletier, Scn since 1979, 14 yrs staff in Tech Div of CC Paris, OT4, Class V Grad, CCRD Auditor, This e-mail address is being protected from spambots. You need JavaScript enabled to view it
Luigi Cosivi, Scn since 1982, Class V, New OT VIII, Indie since 09/2011, staff 4 yrs
Kerrie L. DallaCosta, Scientologist since 1977
Carey DallaCosta, Scientologist since 1971
Alain Tizioli (France), Scn since 1980, New OT VII, Class II, 18 yrs staff: 3 yrs Mission of Nice, 15 yrs OSA: DSA CC Paris & DSA OSA France; IAS Patron
Claude Tizioli (France), Scn since 1980, New OT V, Class IV, 12 yrs staff: 1 yr Mission of Nice, 11 yrs OSA: DSA CC Paris & OSA France, IAS Patron
Aline Pelletier ( France), Scn since 1980, 20 yrs staff CC Paris, fully hatted Course Sup, Pro Sup Course, Class V Graduate C/S, FPRD CS, CCRD Auditor, Fully hatted SENIOR C/S, New OT IV, This e-mail address is being protected from spambots. You need JavaScript enabled to view it
Philippe Lorotte (France), Scn since 1974, New OTV, Class V, E-Meter repair in Europe before Gold, IAS Sponsor
Florence S. Lorotte (France), Scn since 1989, Clear, Class III, IAS Sponsor
Michael Walimaa (Nashville), Scn since 1975, Purification Rundown (3 times, yet never done drugs), 350 hours on Objectives, staff 9 months, IAS Patron
Wendy Munro (Johannesburg, South Af) Scn since early 1990's, Clear, Comm Course, Student Hat, Method 1, Objectives, OT Preps (interrupted), IAS Patron, Ideal Org Humanitarian, PDU Vanguard
Mike Cushing, Scn since 1984, Class V auditor, KTL/LOC, Data Evaluator, Solo course, 1.5 yrs staff, R6EW, 3 Ls, FPRD, Patron, Applied Scholastic Donor, Russian Mission Donor
Brenda G. Johnson Hubert Spencer (Dallas), Scn since 1976, Clear, Elig, Solo I & II, Fully Hatted LRHComm, OES, Dir Review, KTL/LOC, Sup, WC, Ethics Specialist, PTS SP Crse, Levels, Purif CS, Exec Status I, 10 yrs staff, 100% pro LRH, 100% anti-DM
Jill Rappaport, Scn since 1980, Clear, Class IV Auditor, Lifetime Founding IAS member
Mark Shreffler, Scn since 1975, New OT V, NED, PTS/SP, Stu Hat (5X), LRH Pass on TRs in 1979 (twinned with Dan Koon), Staff Status II, Exec Status 1, 12 yrs staff (London, Cincinnati, San Francisco), Power FSM 15 yrs, 10,000 people started on the bridge, 500,000 people through workshops and seminars worldwide
Steven Poore, Scn since 1977, OT Ambassador 17 yrs, Power FSM and Front Lines Disseminator for WISE 29 yrs
Jane Shreffler, Scn since 2001, Student Hat, HQS, Ethics Spec., PTS/SP, Flag Pro TRs, Flag Metering, 3 L's, mid OT VII
Marianne Nicaud (France), Scn since 1982, Solo II, Class V Auditor
Zoltan Kovesdy (Germany), Scientologist since 1977, OT IV, Class I, IAS Patron
Alain Max L'Hommelet (France), Scn since 1982, Clear, OT Preps, Class 0 Auditor, Chaplain CCParis 1987 - '89, Professional Scientologist
Roger Martin, Senior C/S CC Paris in the 1980s
Mark Johnston (Nova Scotia, Canada), Scn since 2006, in six yrs studied ALL LRH books, Congresses, ACCs, plus Comm Course, Hubbard Dianetics Seminar, Basic Study Manual
Cooper J. Kessel (SFO), Scn since 1975, OT VIII, Class VI Auditor, mission staff 2 yrs, CCHR ($1,000's), ASI ($1,000's), Cornerstone Member, Planetary Dissemination ($50K+ donos), Ideal Org ($70K donos), IAS Patron Meritorious
Peter Berts, Scn since 1975, New OT IV, Translations Unit staff (Pubs DK & CLO EU) 1976 - 1982 (French I/C & Translations Sec), translated thousands of pages of HCOBs, HCO PLs, LRH lectures, books (including DMSMH, FOT, SA, etc), Final Blackout, Mission Earth, Patron with Honors
Udo Luetgenbruch (Düsseldorf), Scn since 1988, OT 5, Class 0 Auditor, IAS Patron
Robert Pike, Clear, OT I; Sea Org staff ASHO day 1972-1975
Pierre Robillard (Montreal, Toronto), Scn since 1968, OT III, Grad IV, NED; staff 1969-1993; staff Montreal (Executive Director, OES, C/S, AG); staff Toronto (from CF clerk to A/AG — too many posts to list!) This e-mail address is being protected from spambots. You need JavaScript enabled to view it
Heather Robillard (London, Montreal, Toronto), OT III, Scn since 1963 (in London England); plenty of Admin training including Executive Director Full Hat + Internship, Data Series at Flag 1976-77; staff in Toronto 1972-74 (Letter Reg); staff Montreal 74-82 (Dissem Sec, Reg & Executive Director) This e-mail address is being protected from spambots. You need JavaScript enabled to view it
Jim Wolery, Scn since 1970, CL VI Auditor, XDN C/S, OT V (Flag NOT's completion under Mayo), DSEC, Management Series; staff 11 yrs: Mission Holder in Toledo, Columbus, Dayton, Indianapolis, & Southfield (MI) 1978-1981
t.o.n.y. p.e.l.l.i.c.c.i. Scn since 1994, Clear, OT III, KTL/LOC, staff 2 years in OSA, Crusader in the IAS
Silvia Lloréns, Scn since 1978, Sea Org at Flag in 1984 to 2007, Pro W/Cer, Pro Supervisor, Debug and Data Series Tech, Cramming Officer, Grad V, AO Review Auditor and Class IX
Sheila Lanier, Scn since 1977
Jim Gilberti, Scn since 1985, Clear, Class 5 Grad auditor, Purif C/S, 15 yrs staff, lead auditor Long Island Org 1988 to 1999 witih 10K hours under my belt, and 13 Clears
Bruce Goldman, Scn since 1988, OT VIII, 3Ls, CL IV, Data Series, Ethics Spec, IAS Patron Meritorious, Ideal Org Silver Humanitarian, Planetary Dissem. Read Debbie Cook's email early Feb 2012, confirmed my own thoughts and disagreements, and left end of Feb 2012.
Andrea Albrecht (Germany), Scn since 1983, Clear, 20 years on staff, now translating for German blogs
Erin "Faith" Rose, Clear #48,504 Celebrity Center Int., CCRD ASHO LA 2009, L11, L10, L12 - repaired in the Free Zone
Nick Lister
Carol Nyburg (North Calif), Scn since 1978, 26 yrs in SO (starting in 1982), ran Front Desk at Fort Harrison, Accommos Counselor at FH and Sandcastle 12 years
Christine Barclay, Scn since 1978, staff 2 years in Rochester, NY 1978-1980, was on New OT VII (twice)
Anette Iren Johansen (Norway), Scn since 2002, Clear, OT Preps, Basics/Congresses, Dianetics Auditor, Student Hat, Method One, TRs, PTS/SP Course, OT Doctorate Course, IAS Patron, Ideal Org Benefactor, Super Power donator, Executive Director Criminon Denmark, WISE Charter Committee Chairwoman Copenhagen, Member of the Board Narconon Denmark, OSA Europe Volunteer, Volunteer Minister, CCHR Volunteer, Youth for Human Rights Volunteer, LRH Honorary PR Officer, Anatomy of the Human Mind Lecturer, Dissemination Specialist, Drug Education Lecturer, Licensed Narconon Field Group, Licensed Applied Scholastic Field Group
Emeka Amanze (Nigeria, West Africa), Scn since 2002, Comm Course, Tech of Study, The Cause of Suppression, Integrity and Honesty, Logos Mission staff 3 yrs (2004-2006)
Detlef Ruchatz, Scientologist since 1991. Sea Org from 1992 to 2012. German translator in Mgmt TU FLO/ILO/CLO EU. Resigned from the CoS in 2013.
Al Brown, Scn since 1972, St. Louis org Dir I&R 'til 1975; Los Angeles area public since 1975; Wise Sector 1986-1990; LA Day Exec Esto 1992-'93; OT III, OEC/FEBC, Exec Status III, Lifetime IAS. I left the church in 2009. This e-mail address is being protected from spambots. You need JavaScript enabled to view it
Kathy (Reed) Orem, Scn since 1968, OT III at AOLA, Academy Levels and HSDC at LA Org, Briefing Course and X Dn (at ASHO), Ordained Minister, audited staff and public at Portland Org, St. Louis Org, and ASHO. Audited staff at GO US
Marc Bernier, Scn since 1982, ex-SO, KTL/LOC, CCRD, left in 1996
Shawn Nagano, Scn since 1992, Clear, Flag-trained Class IV, 3 years Seattle Org staff, 2 years Pasadena Ideal Org staff, my blog
Paul M. Foster, aka "scatjappers," Scn since 1976, Clear, OEC Vol 5; staff at Austin Fdn, WISE Int, WISE LA; blog, This e-mail address is being protected from spambots. You need JavaScript enabled to view it
Nancy Foster, Scn since 1985, Clear, OEC/FEBC/Exec Status III, ex Org Staff, blog
Sheldon Goldberg, Scn since 1973, New OT8, Grad V Auditor, last on staff in 2006 & 2007 as HGC auditor at Tampa FDN — my wife and I were declared for refusing to disconnect from our son.
Gwyneth Wesley Rolph, Scn since 1993, attained Clear in Independent field, HPCSC, HPWCC, HDA, Purif I/C, OEC 0 & 4, 8 yrs on staff, continuing training and planning get delivery going in UK
Anthony Ardillo, Scn since 2012, studying and applying LRH's teachings to improve conditions
Graham Billington, Scn since, 1989, Clear, L11, L12, L10, PTS/SP Course, Student Hat, KTL/LOC, Basics
Cindy Temps (LA, CA), Scn since 1980, OT VII, Permanent Cl IV, NED, Senior Sec Checker, FPRD Auditor, mid the SHSBC, PTS/SP Course x2, much more; Patron of IAS
Julia Nickson, Scn since 1994, PTSP, KTL/LOC, Grade 1, Top Book One Auditor CCI in 2005, left in 2010 and am now continuing up the Bridge independently.
Sara Goldberg, Scn since 1977, OTVIII and L 11, Interned HSDC Auditor; Class 0; Senior Sec Checker and FPRD course; Flag Pro TRs course and Upper Indoc Course; Flag-only Metering; Book 1 Auditor; Data Series Evaluator Course; Esto (Establishment Officer) Full Hat; Public Exec Sec Full Hat; Marketing Hat; Action Chief Mini Hat; Full Basics Line up; PR Hat; Finance Hat; Qual Sec Mini Hat; OEC Vol 0; Hubbard Personal Ethics & Integrity Course; all Basic Books and Lectures; all Congress lectures. Approximately 2.5 years on staff (Guardian's Office and ABLE). Key executive on the Flag OT Ambassadors and Flag OT Committee for over 6 years. Volunteered at orgs throughout years in Scientology. Declared in July 2013 because I refused to disconnect from my son who was declared.

Mary McCarran Kahn, Scn since 1974, Permanent Class VI Auditor, HSSC and Dn Auditor, FPRD, Ethics Specialist OT VIII

Ronit Charny, Scn since 1985. OTVII, SHSBC, Class IX Auditor, Sea Org at Flag 2000 to 2009
Yossi Charny, Scn since 1980, OTVII, Power FSM for Flag, Data Series Evaluator, Ethics Specialist, Auditor Training, Sea Org staff 2003 to 2007 at Flag AO as Solo NOT's D of P
Fred Gene Haseney aka Jeff Wells, Scn since 1977; Purif; Level 0; ASHO staff 1977-1981, performed audits for ASHO, AOLA, Narconon Int; Narconon US; Applied Scholastics LA; Majestic Cruise Lines, FSSO
Jenni Silberstein, formerly Janet Stein, Scn since 1969, OT IV, Upper Indoc TRs, staff 1 yr at NY in 1970, SO at ASHO '79–'80, left the CoS April 2014, Ideal Org Alumni
Attila Sonkoly, 15 yrs in Scientology, 11 yrs in FSO as Lead Course Supervisor, Clear
Alice Jena, Scn since 1977, Clear, Grade 0 Auditor, Word Clearer, declared in 2005 for wanting her (now "ex") husband to spend more time at home instead of spending every minute at the Long Island org
Elli Fordyce, Scn since 1966. OT III Expanded (old school), staff at Miami Org 1967-68, also helped bring Scientology to Puerto Rico in Gladys Gorbea's mission in 1968, staff at Celebrity Centre LA 1969-70, left the CoS during the big schism in 1980
Alex de Valera, Scn since 1978; Grades, NED; Comm course, BSM, Student Hat, Purif, PRO TRs, E-Meter Course, HSDC (Hubbard Standard Dianetics Course), Mini Data Series Evaluator Course, Upper Indoctrination TRs, Staff Status 0 and I; OSA staff in Paris Org '02 to '12 as a researcher in Legal, translating in 5 languages, and handling select PR cycles. Left the CoS after getting 15 calls a day from all over Europe and even the Freewinds to assist/give money in exchange for nothing
Per Schiøttez (Denmark), Scn since 1965, Class IX Auditor & C/S; Full OEC, FEBC, First-Class Sea Org Missionaire, Awarded Kha Khan by Ron for work as NOTs Lead Auditor at AOSH EU & AF, appointed Port Captain Apollo by LRH (but never arrived); left the CoS in 1982 and have been field auditing ever since. This e-mail address is being protected from spambots. You need JavaScript enabled to view it website
Ludovic Durand (France), Scn since 1987, Clear in 1992 in CC Paris (both my auditor and C/S are now Indies!); PTS/SP Course, Interned Class V Graduate Auditor, Hubbard Senior Security Checker, several full hats, OEC 0, Finance Course, Data Series Evaluator Course (DSEC); 20 years on staff including admin posts in Divs 6, 7 and 4, Pro Word Clearer, Cramming Officer, Staff Staff Auditor (performed special sec checks for legal matters under OSA). Left staff in 2008 and back on the Bridge in the Indie field.
Michael Mallen, Scn since 1984, OT V, Hubbard Professional Course Supervisor, Class VIII Auditor, Sea Org 12 years
David Cooke, HSDC, OTV, active 1972-88, spectator 1960-present
Joe Luca, Scn since 1972, New OT V, L11, L12; Gold Seal Data Series Evaluator; Primary Rundown (Super Lit); Staff Status I, II and III; OEC Vols 0, 1, 3; Finance and FBO Full Hat, Dir I&R Full Hat, Missionaire Full Hat, Debug Hat, PTS-SP Course (twice); on staff 10 years in Guardian's Office, senior exec at GO WW. Worked closely with all DGs, Guardian, MSH. Worked hard for 37 years to keep the dream together, but all the training and all my skills couldn't put the pieces back together again, once they fell apart.
Dave Richards, Scn since 1970. HAS course, Stu Hat, Hard TRs, PTS SP Course, Purif (2x), Staff Status 1 & 2, Exec Esto Course Grad, OEC Vol 0 & 1, W/Cer, OT IV L-11, Ex-Dn Completion, CO FCDC 72-75, 1st Flag World Tour, Div 6 Sec/PES FSO late 70s, early 80s. Declared 1982 for calling Finance Police a "Suppressive Group" publicly. LRH Kha Khan (1974). Restored to good standing 1993, declared again sometime lately :-)
Sydney Osborne, Scn since 1989,Scn DRD; Interned HPCSC (both pre- and post-GAT); Director of Training Denver org '90-'02; built largest co-audit & Academy in WUS; staff & OES at Mace Kingsley in CW '04-'08; left CoS in '10, declared in '13, my story.
Danièle Jossi, Scn since 1982, New OT VII, Class IV Auditor, staff at Lausanne Org (Switzerland), SO member at Flag, ISA Patron, escaped in 2011
Alfred Calver, Scn since 1977, Clear, OT 4 (original), HSDC, Minister, Collided with management by the mid 80's
Angie Wilson, Scn since 1971 (FCDC); Objectives, Grades, NED, CCRD (twice), Power, Power Plus, OT Setups; HAS, HQS, HSDC, BSM, Minister's Course, Student Hat, Pro TRs, Clay Table), Method One
Rob Phillips, Clear, Flag-Trained Word Clearer, Staff in LA Org 2 1/2 years
Kurt Wilson, Scn since early 1970s. Clear, OT 8. Delivered over 4,000 hours of Dianetics. Joined Sea Org (Celebrity Center LA); after 1 year, got sick, almost died, had an epiphany: THIS PLACE WILL KILL ME! All symptoms vanished within the hour and I left staff. Stopped wasting my time and money with the CO$ in 2012.
More to come...
Last Updated on Monday, 27 March 2017 12:54