Tuesday, 21 April 2009 10:22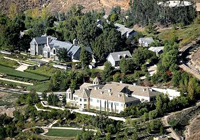 We are a think tank of loyal Scientologists formed around the recognition that Scientology's problems trace directly to the hidden corruption and criminality of David Miscavige, the self-appointed dictator who subverted Scientology.

Our purpose is to provide transparency to all sides and thereby bring Scientology out of its own Dark Age and into present time where it belongs.

Non-violent, non-corporate and non-commercial, our only pledge is to observe and state what we have observed, do what we can to help and support those abused by Miscavige and bring about a reformation of the subject to its real purpose -- giving people greater freedom in their lives.
Meet the Untouchables
Dozens of us who ran afoul of Miscavige due to his criminal actions resigned in protest. Though virtually everyone tried, It was not possible to correct the Church from within since Miscavige subverted HCO and RTC for his purposes. A knowledge report sent to the correct posts for handling simply went to Miscavige and marked you for trouble. In most cases, those of us who quit lost everything and emerged from the Church penniless, jobless, bereft of friends, family and even our spouses. Miscavige made sure we were stripped bare. No money, no belongings, no 401K, no retirement, no insurance, no place to live. He made it as difficult for us as he could but we came back.
Ironically, having nothing else to lose has become the very source of our strength; that, along with intimate knowledge of David Miscavige's criminal activities. Like the original Untouchables who brought down Al Capone in the early 1930s, we too can't be bought off, blackmailed, threatened or stopped. We are the ones Miscavige could not corrupt, bend or break. We are not attacking Scientology, we seek only transparency to clean up criminality.
Smearing Reputations
Years ago Hubbard pointed out psychiatrists who rape their patients have the perfect alibi should victims go to the police. "She's insane!" David Miscavige uses the same trick. Information gained through Church confessionals is twisted to discredit the person and distributed to their member organizations. More on exactly how Miscavige obtains the "evidence" he uses to discredit whistle blowers may be found here.
Not a coup
One of the old ploys David Miscavige uses is to accuse any whistle blower of engineering a coup. In fact, Chairman Miscavige has already used this a number of times including in response to recent St Pete Times articles. This tactic feels natural to him because he obtained his own position by coup in the early 1980s.
Over the past 2 1/2 decades, David Miscavige has turned Scientology into a criminal organization that emits phony PR to cover up criminality. The world is taking action to expose his criminality and thereby bring reform, not because anyone is staging a coup, but because PEOPLE ARE BEING HARMED! Duh.
Proviso
Because Miscavige's policy calls for the harassment and attack of critics (regardless of the truth) to silence them by any means, the authors of this website have chosen to remain confidential for the moment. However, that also limits what we can disclose to only those facts that will not also reveal our identity. Because of that, most of what we know, the exact time, place, form and event, what was written, what was said and done, has yet to be revealed.
Should the Church take any action to harass, threaten or otherwise persecute us for exercising our freedom of speech under the 1st Amendment, be assured facts will be revealed in far greater detail.
This website has been backed up on multiple servers, and is overseen by multiple administrators.
Written by Thoughtful
Last Updated on Thursday, 22 April 2010 08:41